Monsters
The world of The Witcher is infested with unspeakable horrors, most of which are gathered in the fearsome Monsters faction. They attack in vast numbers that grow into hordes and when brute strength is needed instead, they consume their kin and absorb their strength.
By type
Leader
Gold
Silver
Bronze
By position
Any
Event
Melee
Ranged
Siege
Videos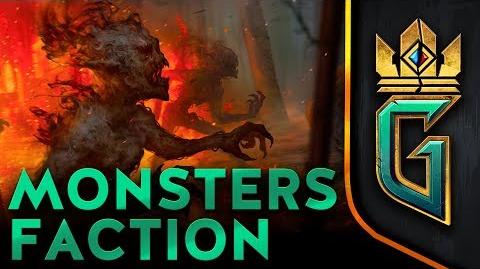 Patch changes
Ad blocker interference detected!
Wikia is a free-to-use site that makes money from advertising. We have a modified experience for viewers using ad blockers

Wikia is not accessible if you've made further modifications. Remove the custom ad blocker rule(s) and the page will load as expected.