| | | |
| --- | --- | --- |
| " | The Daughter of the Kaedweni Wilderness. | " |
Ability
Deathwish: Set all units on the row to the power of the Lowest unit on the row.
Animated card
Note: For accurate card stats, see infobox to the right; the one below is for illustrative purposes only.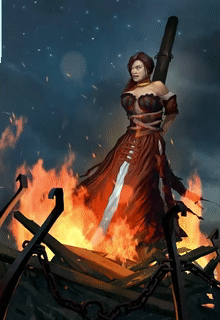 Voice Lines
Battles are won or lost by the commanders, not by sorceresses.
I am ready.
Nadowessiveg.
Witcher links
Patch changes
 Gwent Update: July 5, 2017 Patch: Fixed an issue with Sabrina Glevissig changing Units' Power to 0 if destroyed in a chain with another Unit on her row.
 Gwent Update: May 24, 2017 Patch: Sabrina Glevissig Power changed from 1 to 3. Ability rework; Deathwish: Set all Units on the row to the Power of the Lowest Unit on the row.
 Gwent Update: Nov 15, 2016 Patch: New sound effects for cards (Blue Stripes Commando, Pavetta, Sabrina Glevissig, Sile, Sarah, Vrihedd Vanguard, Igni, Scoia'tael Leaders).