| | | |
| --- | --- | --- |
| " | The Daughter of the Kaedweni Wilderness. | " |
The sorceress Sabrina Glevissig was from Ard Carraigh, the capital of Kaedwen, and had been King Henselt's advisor. There was no exaggeration to the rumors that on many occasions she would interrupt the King, thumping her fist on the table and yelling that he should shut up and listen - and the King would indeed shut up and listen. Sabrina Glevissig's predatory nature was paired with an equally predatory beauty, which she emphasized through appropriately chosen attire.
Ability
Deathwish: Set all Units on the row to the Power of the Lowest Unit on the row.
Animated card
Note: For accurate card stats, see infobox to the right; the one below is for illustrative purposes only.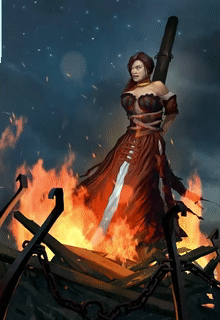 Witcher links
Patch changes
 Gwent Update: July 5, 2017 Patch: Fixed an issue with Sabrina Glevissig changing Units' Power to 0 if destroyed in a chain with another Unit on her row.
 Gwent Update: May 24, 2017 Patch: Sabrina Glevissig Power changed from 1 to 3. Ability rework; Deathwish: Set all Units on the row to the Power of the Lowest Unit on the row.
 Gwent Update: Nov 15, 2016 Patch: New sound effects for cards (Blue Stripes Commando, Pavetta, Sabrina Glevissig, Sile, Sarah, Vrihedd Vanguard, Igni, Scoia'tael Leaders).
Ad blocker interference detected!
Wikia is a free-to-use site that makes money from advertising. We have a modified experience for viewers using ad blockers

Wikia is not accessible if you've made further modifications. Remove the custom ad blocker rule(s) and the page will load as expected.